Know where all your equipment is?
The core of the Teletrac Teletrac Navman vehicle tracking system is the Telstra approved Next G Qube tracking device and the DIRECTOR software application. The Qube tracking device collects and sends information directly from your vehicle to your PC or mobile device and is ideal for any company with one or more vehicles.
The Qube is designed to either work alone or be connected to additional Teletrac Teletrac Navman devices. Such devices include the M-Nav with integrated messaging and navigation, the MDT for messaging, Data Capture Unit for engine management solution, and Sat Comms for satellite communication if the vehicle travels out of cellular coverage.
DIRECTOR is built on Microsoft's .NET platform technology and provides you the tools to monitor, manage and communicate with your fleet. DIRECTOR is incredibly easy to use with most of our customers up and running within an hour of the technology going live.
Dashboard
Vehicle icons and clustering
Vehicle icons allow you to display vehicles on the Map and the Vehicle List pane as vehicle icons (truck, van, car, tractor, etc).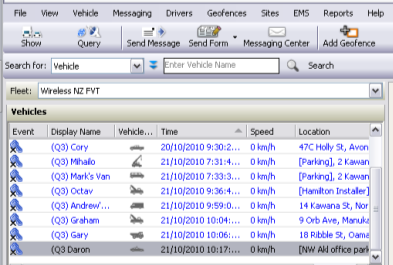 Vehicle Clustering merges vehicle icons into fewer icons on the DIRECTOR map when viewing it at high level.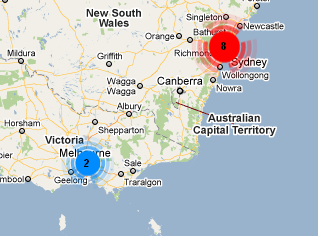 As you zoom closer into a location, the clusters separate into individual icons.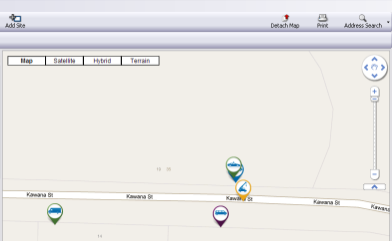 Replay a day
Replay a Day will replay a vehicle or multiple vehicles (up to 10) events on the map as a snail trail.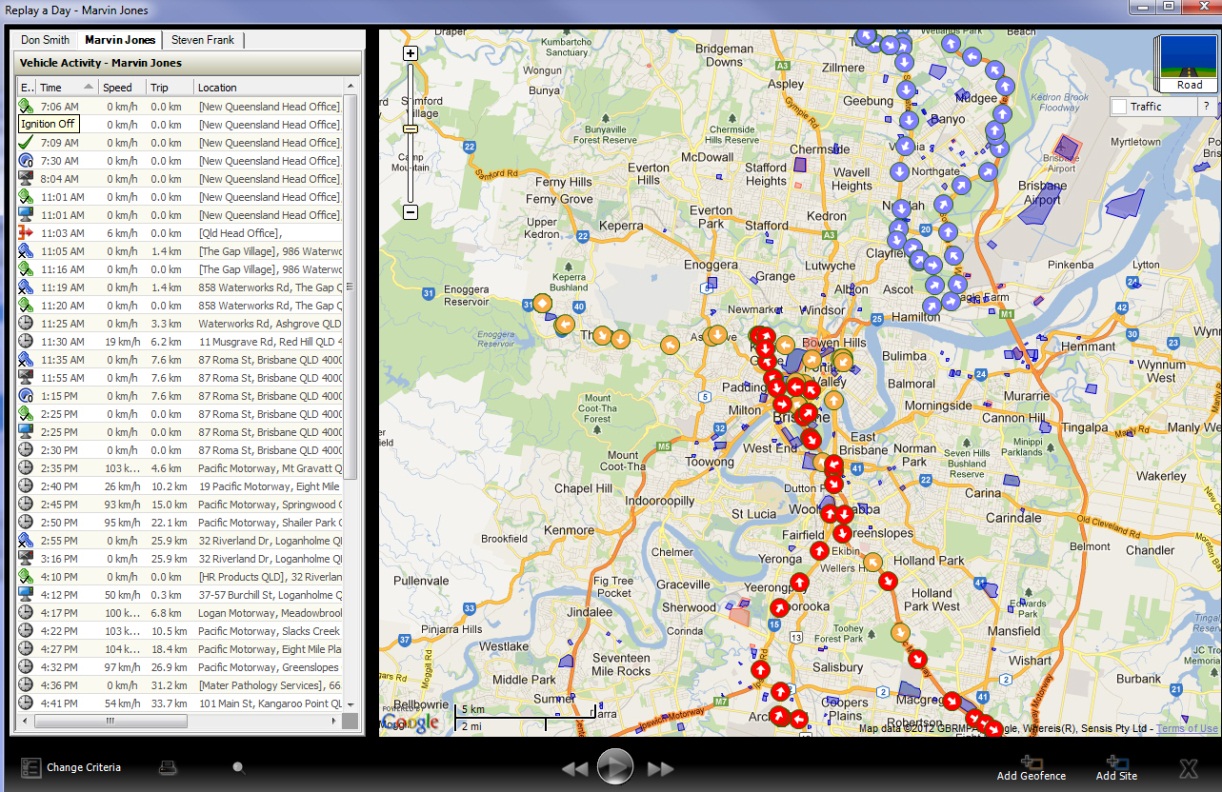 DIRECTOR Smartphone and Tablet App
DIRECTOR application is available free to all Teletrac Teletrac Navman customers, on both Android and iPhone/iPad.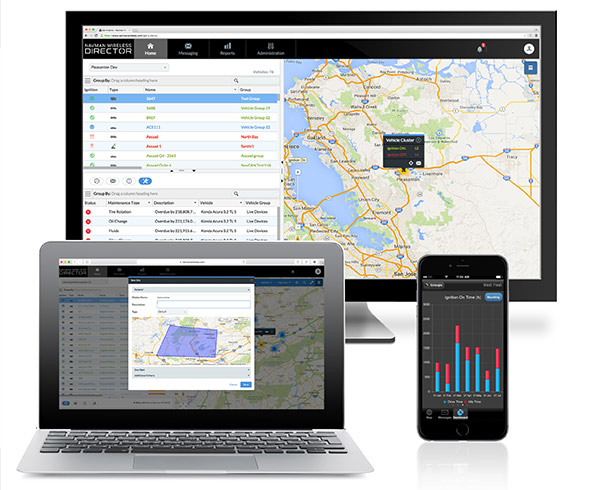 View vehicles location on Google Maps
View vehicles latest activity with address, date, time and speed details
Replay a vehicle's most recent activities on the map
Send Messages to the vehicle (vehicle must be fitted with MDT / M-Nav device)
Route vehicle to a destination (vehicle must be fitted with an M-Nav device)